Delhi is a historic city with a varied and prodigious literary & cultural heritage. Every year in winter around the month of February, it organizes Literature Festival. It provides an excellent opportunity for creativity, imagination and exchange of ideas.
It began in the year 2013 with hordes of literary events. Its aim is to promote Art, Culture & Literature. It witnesses active participation and sharing of ideas from renowned award winning authors, poets, journalists & also young aspiring writers with the viewers. Earlier noted Speakers & Sahitya Akademi Winners have shared their thoughts at the Festival.
DLF is supported by the Delhi Government, the private and public enterprises & partners including Speaking Tigers, Lifi, Hachette India, Harper Collins, Delhi Book Lovers, Oxford Bookstore, Pan Macmillan & Penguin Random House.
Schedule:
Fifth edition of  Delhi Literature Fest is back; announced GOI on 10th, 11th and 12th of February 2017, opposite INA Market, around 2:00 pm on Friday, with a host of Speakers such as Tarek Fatah, Ravinder Singh and Ira Trivedi, famous authors like Ashok Vajpeyi, William Dalrymple and Taslima Nasreen among others, along with book launches and interview sessions.
This year's Festival is Co-organised by the Indian Public Library Movement and supported by the Department of Art, Culture & Languages, Government of NCT of Delhi and (Swachh Bharat) Ministry of Urban Development, Government of India. The Oxford Bookstore is the "Official Bookstore Partner" like last year.
The other Sponsors and Partners for the Festival include CG Corp Global, PP School, Vodafone, Ola, Safexpress, Local the new venture by UmangTewari, Cha Bar, Bisleri, India News, Punjab Kesari, NewsX, The Sunday Guardian, Graphisads & TDI.
DLF 2017 will witness presence of eminent authors, poets, bureaucrats including Ashok Vajpeyi Sahitya Akademi Awardee, Chairman of National Book Trust BaldeoBhai Sharma, Dr. Ashok Chakradhar, Amitabh Kant CEO of NitiAayog, William Dalrymple, Taslima Nasreen, Tarek Fatah, young age popular authors like Ravinder Singh, Ira Trivedi and many more.
The Festival will open with a Session dedicated to the City of Delhi where author Swapna Liddle would talk about her book: Chandni Chowk : The Mughal City of Old Delhi.
The Festival will present the young bestselling author Ira Trivedi who has written books like Love: Marriage and Sexuality in the 21st Century, The Great Indian Love story among others and appeared on many debates on news channels, along with creative writing expert and poet, Abha Iyenger.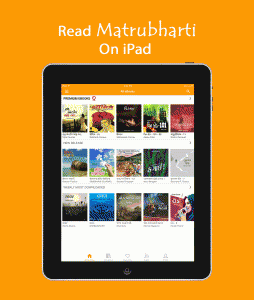 First Day:
Viewers will see the launch of "Dream Nation: Dear Kalam Sir", a biography of former President A P J Abdul Kalam written by Raghav Chandra. There would be a panel discussion on Demonitization: Intent, Implementation and Impact. Eminent panellists include Dr Vinay Bharat Ram, Evolution of Economic Ideas – Smith to Sen and beyond his much awaited book by Oxford University Press and Dr Surjit S Bhalla amongst others and Moderated by T K Arun, Editor Opinion, The Economic Times.
Second Day:
The Festival will start with a discussion on The Relevance of Public Libraries by the Indian Public Library movement (IPLM) which is a multi-stakeholder initiative to revive public libraries across India. This initiative is hosted by the NASSCOM Foundation. Eminent speakers for the Session include Ms. Kamla Bhasin an Indian developmental activist, poet, author and social scientist, Shabnam Hashmi an Indian social activist and Tripurari Sharma Associate Professor Acting.
The afternoon will witness Hindi poetry session by Dr. Ashok Chakradhar.
Branding for Make-in-India by Amitabh Kant who had been an Indian government official & CEO, NITI Aayog will be present in the event.
Next is a discussion on much pressing issue of Air Pollution in the City, titled Choked Capital by a panel of eminent writers and experts including Sanjay Yadav, the author of 'The Environmental Crisis of Delhi' and from Swachh Bharat, Urban Development Ministry, and Govt of India. Swachh Bharat has tied up with Amar Chitra Katha for books on the subject, for creating more awareness about the program amongst the young children.
In the evening a conversation with Binod Chaudhary, Making it Big: The Inspiring Story of Nepal's First Billionaire in his own words, the inspiring success story of one of Asia's biggest businessmen, the man behind Wai noodles, in conversation with Shekhar Gupta.
This day will conclude by the aroma therapist Dr. Blossom Kochhar, the book Aromatherapy- A way of Life, which is a complete guide for a holistic lifestyle.
The Third and Final Day:
It will start with a session on Our Love Story by India's most popular love story writer Ravinder Singh. He would be in conversation with Palki Sharma, NewsX.
In the afternoon the audience will hear views from Taslima Nasrin on her new novel 'Exile' with Barkha Dutt.
Historian William Dalrymple will also talk about his latest book 'Kohinoor.'
To perform Dastangoi on the stage will be Ankit Chadha, Author and popular Storyteller.
In the process of telling the story the narrators freely borrowed tropes and themes from other stories, thus it was that Rumi's Masnavi and Arabian Nights both came to contain many stories from the Panchtantra tradition.
The three days Festival will conclude with a Session on Rise of Nationalism, a Global Phenomenon; a discussions on issues of intolerance, authoritarianism, and nationalism which is blowing across America and Europe, the unexpected rise of Trump as the presumptive Republican nominee in the United States and the recent political upheavals in Europe. The discussion will also include Canadian Author, Tarek Fateh among other esteemed panellists and moderated by Sruthijith KK, Editor in Chief, The Huffington Post India.
Other notable Books expected at this Festival include the 'Invincible Arjuna' by Bebashis Chatterjee and to be released 'Cappuccino Confessions' by Anita Kumar.
The 5th Delhi Literature Festival is for the first time offering the "Festival Edition Merchandise." All merchandise is largely divided into 2 categories – either author based, or generic quotes related with the love of reading. With regard to author based series – they have a range of merchandise on Shakespeare, but the focus will be on regional Indian writers like Premchand, Tagore, Ghalib, Bahadur Shah Zafar, Sahir Ludhianvi, Iqbal, Kabir among others. The Merchandise will include Mugs, Coasters, Tray, Table Lamps, Wall Clock, Tote Bags, Cushion Covers and Notebooks.
Readers, literature lovers and everyone are invited to join this Festival. So here you all have chance to meet well-known authors, do register for Delhi Literature Festival.
We hope to see you all soon…!