Get ready for triple treat of Literature, arts and music under one roof, here is an open invitation to literature and art lovers for Lit-O-Fest Mumbai on 23rd and 24th Feb 2017 at Grant Medical College Gymkhana, Marine Drive, Mumbai.
The event is platform for discussions, contests and performances by aspiring and talented together, Li-O-Fest is unique in it's way of bringing all flavours of arts at one place.
Lit-O-Fest is now in it's 3rd edition, has evolved into much beyond just a literature festival.
This is a serious platform that serves equal opportunity to all Authors including Upcoming, Hindi, Dalit & Regional Authors with aspirations and talent to collaborate on one stage and showcase their literary work in front of literary bestsellers.
Lit-O-Fest is launch vehicle to many aspiring writers, singers, artists and students to fulfil their dreams of presenting themselves to the world.
Lit-O-Fest has initiated many activities to train, educate and publish writings of aspiring authors. In first year of fest they published 8 and in second year 14 books of aspiring writers were published.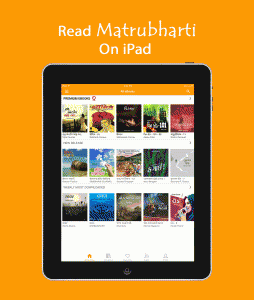 Lit-O-Fest is geared up to celebrate the spirit in the United States of America in 2017.
Many Bollywood celebrities are appearing in Lit-O-Fest including Sushant Singh Rajput,
Sonu Nigam, Ankit Tiwari, Shaan, Anup Jalota , Anu Malik and Saroj Khan.
Here is the schedule of the event, For more details Refer the Lit-O-Fest Website
Day 1 – 23rd February
VENUE 1
VENUE 2
VENUE 3
11.00 am – 12.00 pm
Inauguration Ceremony
Chief Guest: US Deputy Counsel General Ms. Jenifer Larson
Mr. Anup Jalota
Mr. Kedarnathji
Ms. Smita Parikh
Mr. Saurabh Daftary
Dr. Vicky Sharma
Keynote speech by Ms.
Jenifer Larson
12.05 pm – 12.15 pm
12.15 pm – 12.30 pm
Army Band
Abangha Repost
12.30 pm – 1.15 pm
12.30 pm – 1. 00 pm
1.15 pm – 1.35 pm
Topic: Pen & Sword
Brief: Pranik Healing
Folk Masti Live
Brief: The Army Literature Post – Independence
Panelists:
Dr. Maya Kirpalani
Panelists:
Ms. Shruti Diwedi
Mr. Mukul Deva
Col. Lalit Rai
Moderator:
Ms. Rachna Bhist
Ms. Simran Ahuja
Ms. Rachna Bhist
Moderator:
Mr. Bikramjeet
Mr. Mukul Deva Book Launch & Ms. Manju Lodha Book Launch.Ms. Sonali Chaudhari Painting Auction
1.10 pm – 1.40 pm
Brief: The Journey of Indian Fiction
Panelists:
Ms. Kiran Manral
Ms. Andaleeb
Ms. Anuja Chandramouli
Ms. Anjali Kirpalani
Ms. Kanchana Banerjee
Mr. Brijesh Singh
Moderator:
Ms. Meghna Pant
Bodhi Book Launch
1.15 pm – 1.50 pm
1.45 pm – 2.30 pm
Brief: Khoye Waqt ke Dastaan
Brief: Globalization & Commercialization of Education
Panelists:
Panelists:
Dr. Padmesh Gupta
Mr. Kedarnathji
Dr. Radhakrishnan Pillai
Mr. Arun Maheshwari
Ms. Fatima Agarkar
Ms. Meera Johri
Mr. Bharat Agarwal
Mr. Vishwanath Sachdev
Ms. Geeta Shree
Mr. Sandeep Bhutoria
Moderator:
Ms. Meera Johri
Mr. Raunak Kapoor
Moderator:
Mr. Anant Vijay
2.30 pm – 2.40 pm
Avinash Payal Dance
2.00 pm – 2.45 pm
2.35 pm – 3.05 pm
Brief: Body shaming
Brief: Shishya then and now
Panelists:
Panelists:
Dr. Shivani Chaturvedi
Dr. Sonal Mansingh
Ms. Tannishtha Chatterjee
Dr. Kanak Rele
Ms. Taapsee Pannu
Ms. Saroj Khan
Ms. Moushmi Mitra
Ms. Divya Dutta
Moderator:
Mr. Sandip Soparrkar
Moderator:
Ms. Smita Parikh
2.50 pm – 3.40 pm
3.10 pm – 3.40 pm
2.50 pm – 3.10 pm
Brief: Kavita Satrangi re
Brief: Biography V/S Autobiography
Mr. Sumit Agarwal – Four Patriots
Panelists:
Panelists:
Mr. Kedarnathji
Mr. Shahid Rafiq
Mr. Ashok Chakradhar
Mr. Yatindra Mishra
Mr. Vijay Kumar
Ms. Seema Sonik
Moderator:
Moderator:
Ms. Rajni Kulsheshtra
Ms. Dipa Chaudhuri
3.45 pm – 4.30 pm
4.40 pm – 5.00 pm
Brief: Bahubali – The Making of prequel
Music Unlimited
Panelist:
Mr. Anand Neelankantan
Moderator:
Ms. Smita Parikh
4.30 pm – 5.00 pm
4.20 pm – 5.00 pm
5.10 pm – 5.35 pm
Brief: The other Lucknow
Brief: My Life My Travel
Topic: Lit-O-Fest Junior – The Adventures of Pal & Chin
Panelist:
Panelist:
Mr. Sandeep Bhutoria
Brief: The talented Indian writers / directors / producers / actors & graphic designers
Mr. Nadeem Hasnain
Mr. Anup Jalota
Panelists:
Mr. Quaiser Khalid
Moderator:
Pal Wardhaman
Mr. Abhay Kumar Dubey
Ms. Aditi Maheshwari
Chin Wardhaman
Ms. Seema Rani Pillai Desai
Moderator:
Moderator:
Mr. Anant Vijay
Ms. Anjali Kriplani
5.00 pm – 5.30 pm
Authors Publishers Meet
Panelists:
Ms. Dipa Choudhari
Ms. Meera Johri
Mr. Arun Maheshwari
Mr. Bharat Agarwal
Mr. Sheriyar Patel
Moderator:
Ms. Zaara Khadar
5.30 pm – 6.30 pm
Topic: The Experimental Music Studio
Brief: Live lyric writing and spontaneous compositions by the legends followed by spontaneous singing
Panelists:
Mr. Ankit Tiwari
Mr. Anu Malik
Mr. Anup Jalota
Mr. Sonu Nigam
Mr. Hariharan
Mrs. Amrita Fadnavis
Moderator:
Mr. Saurabh Daftary
6.40 pm – 7.40 pm – Awards and Felicitation / Winners book launch – Venue 2
8.00 pm – 10.00 pm – Ijhad Band Performance – Venue 1