Irshad as he was known popularly, Dr. Shri Chinu Modi has left for heavenly abode on 19th March 2017 at the age of 77. Along with him Gujarat has lost the strong pillar of Guajarati literature in all formats of writing in Gujarati. He was awarded with Sahitya Academy Award, Vali Gujarati Award and Narsinh Mehta award due to his highest contribution in Gujarati literature.
Chinu Modi was born in Vijapur on 30 September 1939, he did his schooling in Vijapur and Dholka before moving to Ahmedabad for his bachelors in arts from St. Xaviers Collage. Later he also completed LLB from Law collage and MA in Gujarati and Hindi from Gujarat University.
Under the guidance of Shri Mohanbhai Shankarbhai Patel, he completed his Phd on Gujarati Bhashma khandakavya, a format of gujarati poetry.
Among his teaching works, highest duration was served at Swainarayan Arts collage Ahmedabad. Later he also served at Indian Space Research center as script writer and Dean of Department of Journalism at MS University Baroda.
Dr. Chinu Modi has contributed towards Playwright, Poetry, Fiction, Non Fiction and Translation. His work was translated in many languages. His first poetry collection was released in 1963 named as Vyatan.  Among others, his famous poetry collections are Urnanabh Darpan Ni Galima , Irshadgadh , Nakashanagar and many others. His latest book of Muktak was published in 2016 as Amrut Muktako.
Dr. Chinubhai Modi's well known plays were Dayal Na Pankhi, Hukam Malik, Raja Midas, Ashwamedh , Memory Lane, Matsyavedh , Buddhidhan and many other experimental plays for which he was known.
Dr. Modi was an acclaimed novelist too, his first autobiographical novel was Shaila Majmudar, then bhav abhav and bhav chakra were very famous of it's time. His Manas Hovani Mane Cheed was a best seller in it's category .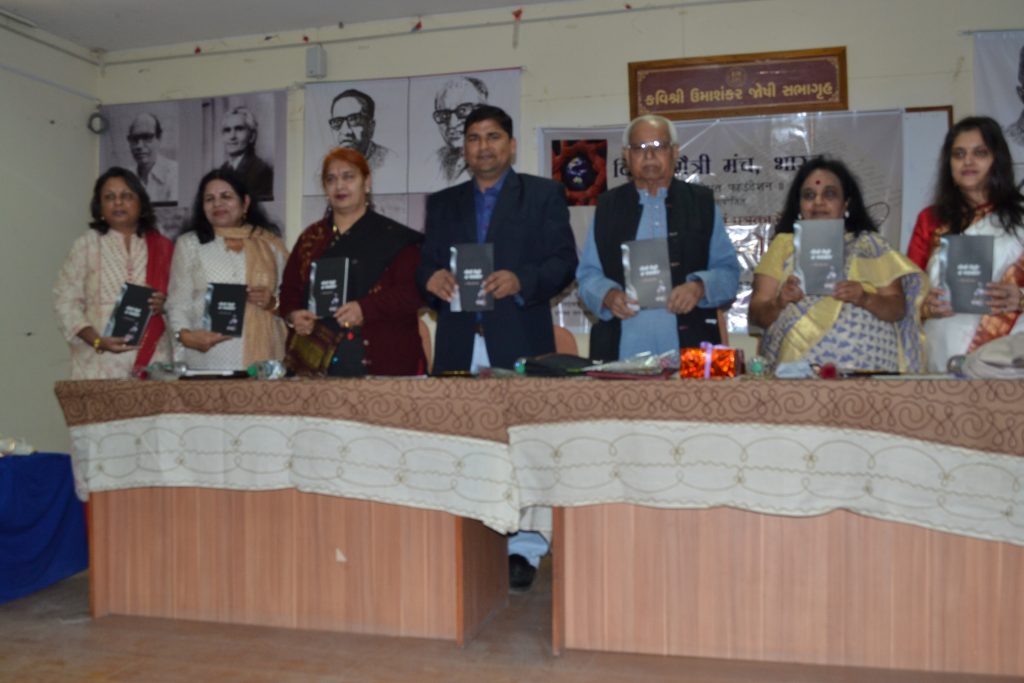 Dr. Chinu Modi married to Hansaben in June 1958 and she died in march 1989.
Dr. Chinu Modi was awarded prestigious sahitya academy award in 2013 for his gazal collection Khara Zaran.
તું કહે છે કે હવે હું જાઉં છું,
હું કહું છું, દોસ્ત! હું ભૂંસાઉં છું.

તું ખરેખર ખૂબ અઘરો દાખલો,
જેટલી વેળા ગણું, ગુંચાઉં છું.

સ્વચ્છ ચોખ્ખી ભીંત કાળી થાય છે,
એક પડછાયો બની ફેલાઉં છું.

વૃક્ષને વળગી પડેલું પર્ણ છું,
ભોંય પર પટકાઉં ને ઢસડાઉં છું.

કોઈ છે 'ઇર્શાદ' કે જેને લીધે,
છૂટવા ઇચ્છું અને બંધાઉં છું.

– ચિનુ મોદી