Matrubharti is happy to announce India's first ever
"Inspirational Story Competition"
This is for Indians, Of Indians and By Indians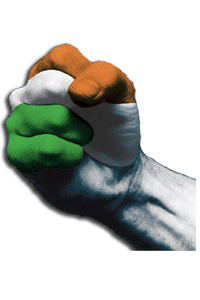 Let's unite to inspire the next generation of India by the Inspirational stories of Real life Heros.
There are many unsung heros around us, they have contributed something real great to the society, this is the time to give them a recognition.
Find out these great people around you, talk to them, interview them and write their story in prescribed format.
Inspirational Stories Competition Terms and Conditions
You have to interview a real person or you can write your own biographical inspirational story.
Story should include following phases of life of the person you interview

Childhood
Studies
Career
Family
Failures in Life
Success in Life

Narrate all phases of life as a story teller and not just statistics,
no one prefers to read success in numbers.
Maximum words per story should be 4500 and minimum should be 2000 words
Matrubharti appoints judges for each competition
Judges may contact the person you have interviewed to confirm the authentication of the story
Biographies already available on MatruBharti will not be considered as competition entry
Creativity and engaging factor would help you win the competition
Content submitted for competition should be original,
plagiarized content will not be entertained
The story should inspire the reader.
Write in any language you wish.
The person you interview could be a soldier, businessman, Social worker, Police, Doctor, Engineer, Teacher, Athelete, Writer, Actor or any other ordinary person whose story can inspire many.
Prizes for the competition
5 Winners  will get Rs. 2500/- Each
10 Winners will get Rs. 1500/- Each
25 Winners will get Rs. 1000/- Each
Winning stories will be published on Matrubharti App as an eBook and will be available for free download to Lacs of Readers 

Send Your stories to info@matrubharti.com ,
Last Date of sending entries is 13 November 2016

Hurry, Start writing, Good Luck