Director Jayant Gilatar Announces Bilingual Suspense
Thriller Film To Be Based On Aashu Patel's Blockbuster Gujrati Novel 'Baat Ek Raat Ki'
Mumbai: J. J. Creations, producers of India's first sports film in Gujrati, the upcoming GUJARAT 11 and award winning SADRAKSHANAAY AND RANNBHOOMI has taken rights of BAAT EK RAAT KI, a novel written by renowned Gujarati writer Aashu Patel to make a Gujarati Hindi bilingual film. This novel was published in a prominent Gujarati newspaper and in a leading Hindi national daily.
 The film will be jointly directed and scripted by Jayant Gilatar and Aashu Patel. Talks are on with leading Bollywood stars. This is probably the first of a trend where a writer got a deal to direct the film with a senior director.
 On Aashu Patel's birthday this year, Gilatar purchased the rights of the book as a gesture of friendship. "While the date was timed to coincide with the writer's birthday, the book was chosen purely for its content. It is one of the most gripping thrillers I have read in recent times and has the potential to become a blockbuster film. Not many good thrillers have been made into movies lately. With BAAT EK RAAT KI we hope to get suspense thrillers back in vogue in Bollywood," says Gilatar.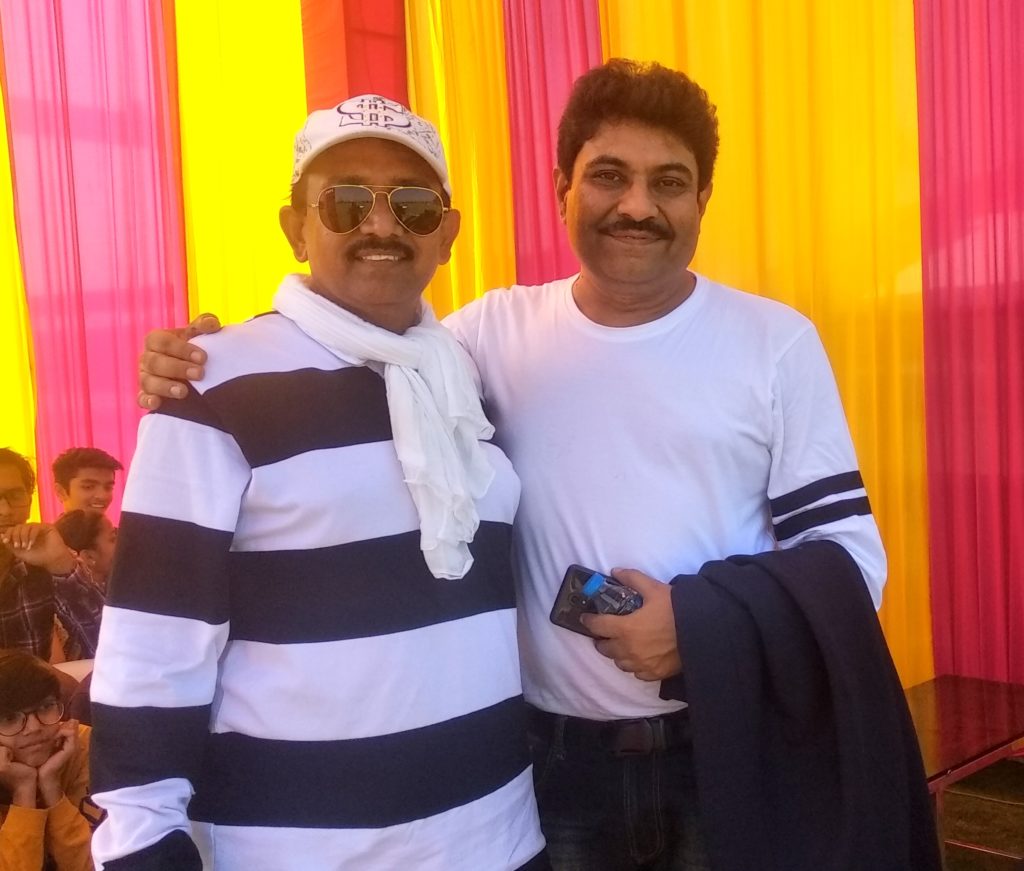 Jayant Gilatar is a leading director of feature films, ad films and TV serials. His last directorial venture in Hindi was the critically acclaimed film 'Chalk & Duster' starring Juhi Chawla, Shabana Azmi, Rishi Kapoor, Jackie Shroff and Divya Dutta. He also directed the hit Gujarati film NATSAMRAT for which he was awarded the DADASAHEB PHALKE FILM FOUNDATION AWARD AS BEST DIRECTOR. He is also credited with getting super stars Aamir Khan and Akshay Kumar alongside Priyanka Chopra, Om Puri and ex President of India Pranab Mukherjee together for a docu drama project for Income Tax Department.
 He is currently directing the film 'Gujarat 11' starring Gujarati superstar Prateek Gandhi and Bollywood actress Daisy Shah. Shah has been seen opposite Salman Khan in films like 'Jai Ho' and 'Race 3'. This is Shah's first Gujarati film. The film is expected to be wrapped up in the first week of August. Aashu Patel is the creative producer of the film.
 Aashu Patel has been an editor with prominent Gujarati publications and has written 49 books. Renowned film director Tigmanshu Dhulia has already announced a film based on Aashu Patel's English novel 'Madam X'.
 "I saw the show reel of Aashu's half completed space fiction animation film and was impressed by his direction. Based on this I decided that BAAT EK RAAT KI will be jointly directed by me and him. We are looking to release the film in less than a year's time," concludes Jayant Gilatar.