BSE CEO and MD Aashishkumar Chauhan, Director Abbas-Mastan, Actress Neha Mehta, Apara Mehta and a host of TV-Film personalities attended the book launch in Taj Land's End Hotel in Mumbai
The 50th book of well-known writer/journalist Aashu Patel was launched at Granth Book Store in Mumbai on the evening of 14th September in the presence of several renowned actors and personalities of the Indian entertainment industry. The English novel, written by Patel and his daughter Heer Khant  is based on philanthropist and NRI business magnate Rizwan Adatia on which Director – Jayant Gilatar of 'Chalk n Duster' fame has announced a major web series.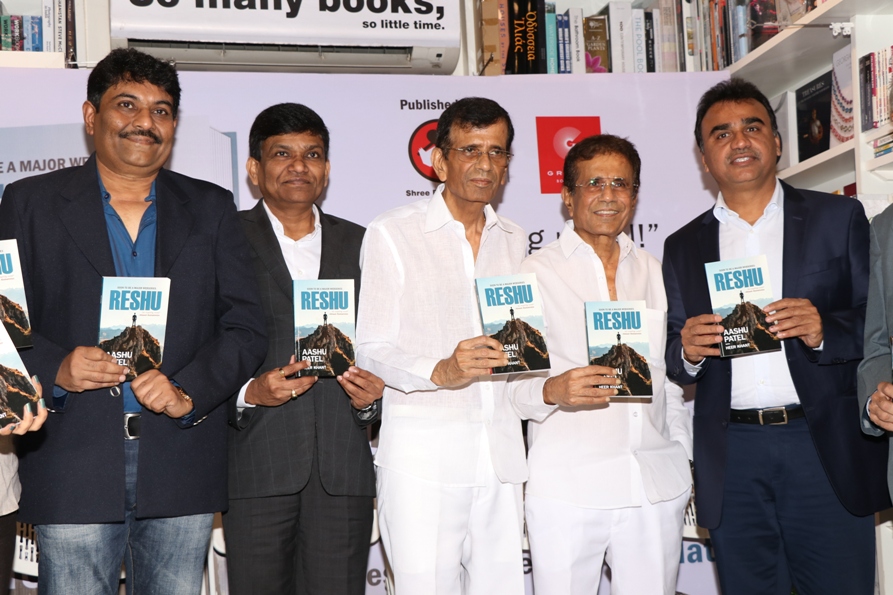 Patel has been the editor of many leading newspapers and writes many popular columns in different newspapers. He is editor of the only premium Gujarati magazine Cocktail Zindagi. He has been invited as the special guest of the governments of many countries including the government of United States. Well-known Bollywood Director Tigmanshu Dhulia is making a film based on his novel "Madam X". Director Jayant Gilatar is also making a movie base on his book 'Baat Ek Raat Ki'. He is also the Creative Producer in Director Jayant Gilatar's upcoming big budget Gujarati film, 'Gujarat 11'.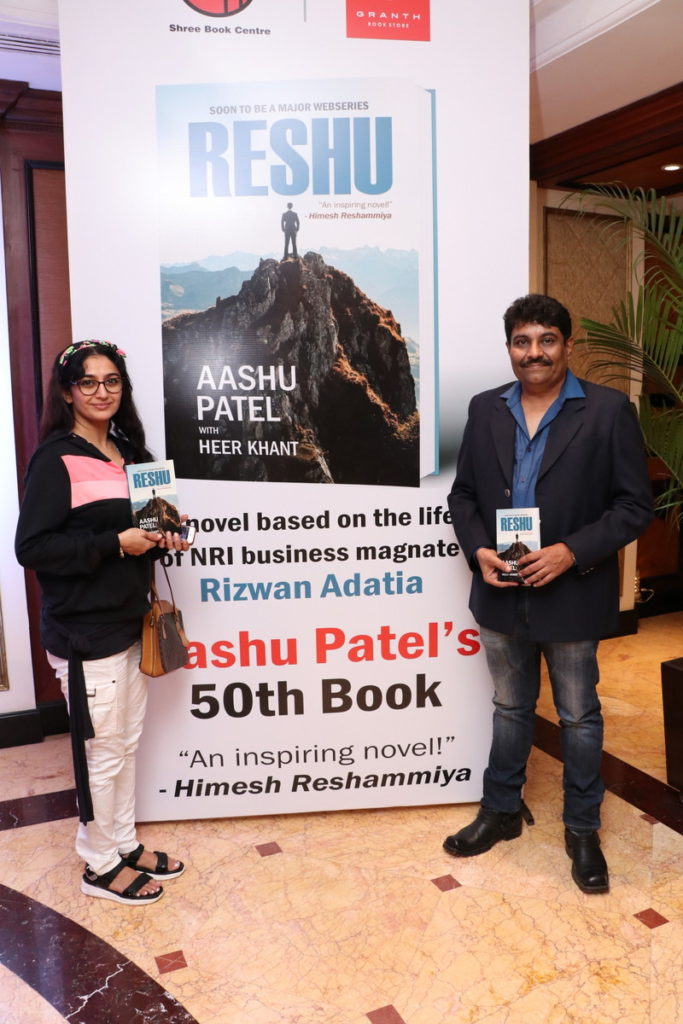 The book is published by Shree Book Centre. It was launched by astrophysicist Dr. J.J. Raval, producer Jayantilal  Gada, directors Abbas- Mustan and director Jayant Gilatar. Actress Neha Mehta (Taarak Mehta Ka Ooltah Chashmah fame), veteran journalists and writers were also present during the launch at Granth Book Store.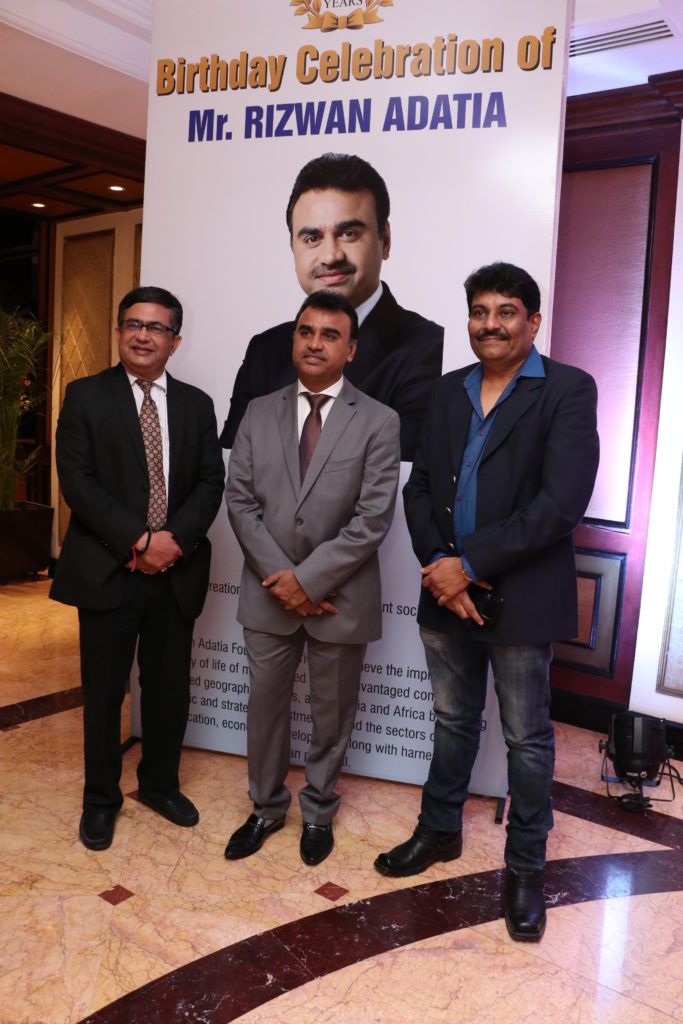 After the event, the second launch of the same book was done at Taj Lands End by Ashishkumar Chauhan, the CEO and MD of the Bombay Stock Exchange, actress Apara Mehta, Bollywood writer director Sanjay Chhel, director of 'Traka Mehta Ka Ulta Chashma' TV serial, Harshad Joshi and other well-known dignitaries from various fields. Patel's 50th book 'Reshu', is based on the inspiring life of NRI business magnate and philanthropist Mr. Rizwan Adatia. It is a book that teaches you to keep pursuing your dreams no matter what. Mr. Rizwan Adatia is the Founder and Chairman of Rizwan Adatia Foundation (RAF). Mr. Adatia and Mr. Patel, both are from Porbandar. It was also the 50th birthday of Mr. Adatia on the same day.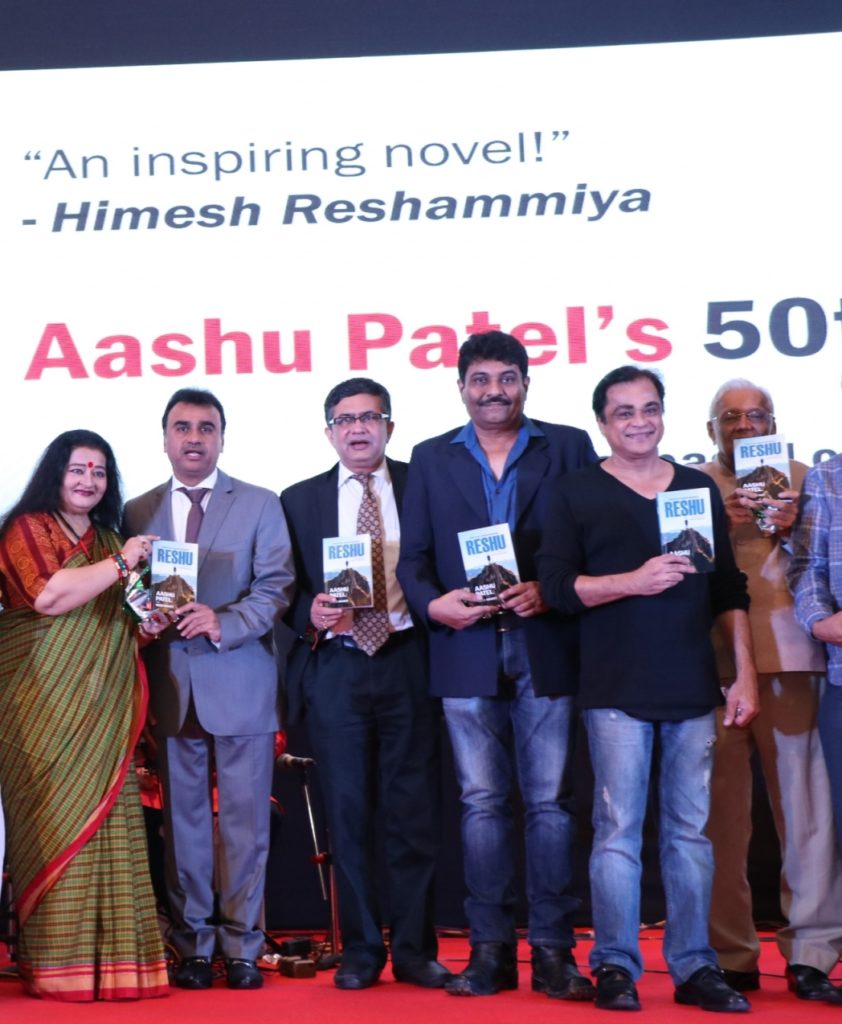 "There couldn't be a better gift than to have a novel based on your own life presented to you on your birthday. I am thankful to the author and my dear friend Aashu Patel for it. To mark this occasion, RAF will initiate a tree plantation campaign to plant 50,000 trees across India. Alongside, we are also initiating infrastructure development activities in fifty schools each across rural areas of Maharashtra and Gujarat," says Mr. Rizwan Adatia.
 Mr. Adatia is an NRI businessman settled in Mozambique. He founded RAF in 2015 to positively impact the quality of people's life through innovative initiatives. RAF focuses on lending the required support to the vulnerable including children, youth, women and senior citizens through the several channels it has developed for catering to specific issues.