Matrubharti is now serving 8 languages on our platform with various readers and writers using app and website. We have been taking an opportunity to exhibit in book fairs and literature festivals since 5 years now. Over 21 such exhibitions have been participated by Matrubharti across Gujarat, Delhi and UP including Delhi World Bookfair and Lucknow National boo fair.
This was the first time we could identify a great opportunity to present our platform to Marathi community. 91st Akhil Bhartiya Marathi Sahitya Sammelan Badode, २०१८ was one such place where we could meet lot of Marathi readers, writers and publishers.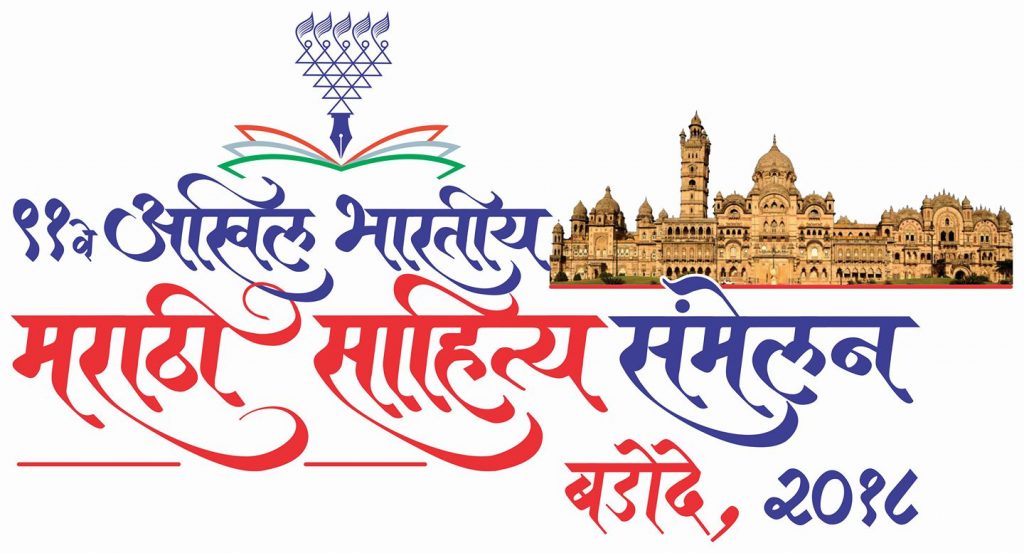 We got to know about this event just one week before the date, our team started connecting with the organizers to see if we can exhibit in the event. The stalls for exhibition were full and there was no space. But when there is a will, there is a way. After followup calls with the organizers we finally got the stall space where we could setup our marketing material and exhibition area.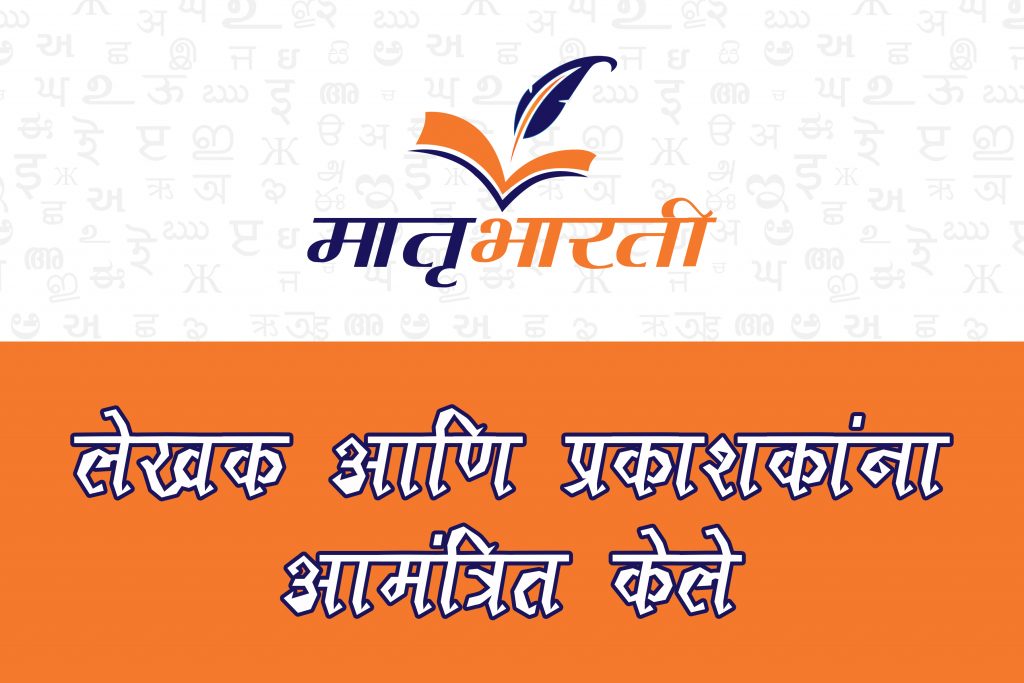 The best we could do is print some banners and use our existing marketing material. We always make sure that we promote our authors and their books on our platform. This time also we went ahead and put our best authors on the banner so that the visitors would know more about them.
We engage the visitors of stall with a contest, the visitor has to pick a chit from the bowl of many chits, once they open the chit, if that chit has "book" written in it, then the visitor wins a free book gift and it the chit has "sorry" written in it, they lose. We insure to give second chance to women and elders to win the contest. Over 250 visitors came to our stall and tried the contest. over 50 people could win the contest and got the gift of a book in Marathi.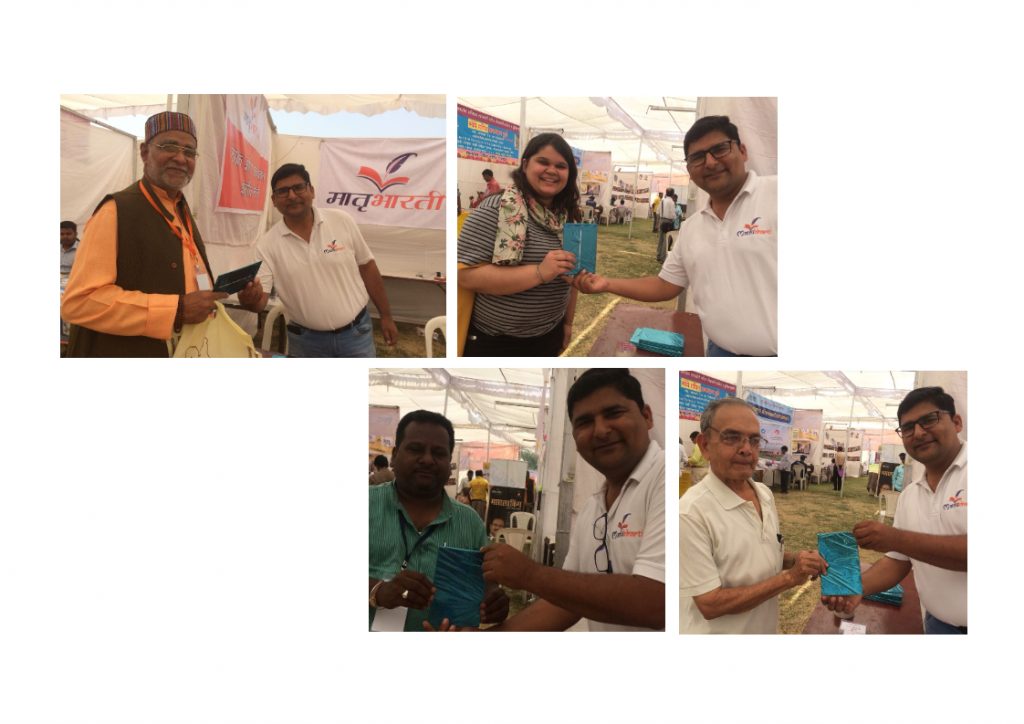 The exhibition went really well as we got to learn a bit of Marathi and collaborated with many Marathi Authors and Publishers during the event. We are willing to participate in many such language literature focused events across India, if you come across such event happening around you, please let us know by email info@matrubharti.com .